Lake Tillery
has 104+ miles of  beautiful scenic shoreline, totaling over 5,000 acres of surface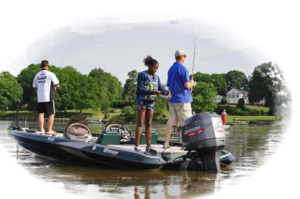 area. The lake offers five public boat launches and two marinas. All types of water recreation are allowed including, boating, fishing, jet skiing, water skiing, swimming, tubing, boat docks, and fishing. Boat traffic is considered low to moderate on most days.
Lake Tillery's water level stays very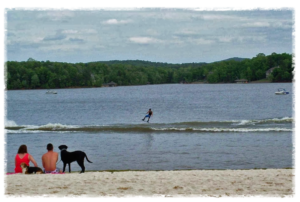 consistent throughout the year and tends to have very good water clarity most of the time. The lake is situated between the Uwharrie Mountains and Morrow Mountain State Park. Progress Energy, the lake regulator, has kept over 17 miles of shoreline for natural areas and another 14 miles of shoreline is subject to very restricted access, also Progress Energy also restricts waterfront development. The water and shore line management combined with the NCWRC  managing the sport fishery in the lake means that the fishing in Lake Tillery is always the best. The lake currently supports a healthy sport fishery consisting of large mouth bass, striped bass, black crappie, white bass, white perch, channel catfish, and several panfish species (species of bream).

Tillery Dam was constructed in 1928 as an 87-megawatt hydroelectric facility owned and operated by Carolina Power, and now owned by Duke Energy. Standing 86 feet high, 2800 feet long, and with four generators, the dam is operated to increase the efficiency of the company's Blewett Hydroelectric Plant, about 25 miles downstream.