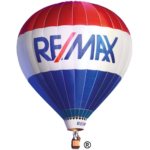 The Tillery Team
Servicing Lake Tillery in Stanly and Montgomery Counties. RE/MAX© Properties specializes in waterfront properties on Lake Tillery. We are located on Lake Tillery at the intersection of Hwy. 24/27 and Hwy. 73. If you would like to preview properties with us, please contact our office to set up a boat tour of the lake. There is no better way to see homes! We are open seven days a week and would appreciate the opportunity to assist you with your search.

If you have any questions or would like more information about RE/MAX Properties, please contact us at 910-439-9600 or email us.
---

Mark McRae,
Broker/Owner

Office 910-439-9600
Cell 704-985-3128
mmcrae@thetilleryteam.com
Working with a realtor who is knowledgeable of their area should be your first priority. I live on Lake Tillery and grew up in the Stanly / Montgomery County area. I think you will find that Lake Tillery and the Uwharrie Mountain Range make this a beautiful place to live or vacation. You will find my boat tour to be the best way to preview properties as well as get a feel for the lake. I specialize in large tracts of land and waterfront properties on Lake Tillery and Badin Lake.
I am a broker, on the Board of Directors for the Central Carolina Association of Realtors, and a member of the North Carolina and National Association of Realtors. I am married with two great little boys, an avid golfer, and a lake enthusiast.
---

Phyllis Kimrey-Dunn,
Realtor / Broker

Office
Cell 704 985 0808
Phyllis@thetilleryteam.com
I have been in the business for 20 plus years. I grew up in this area, and have lived, worked, and played Stanly, and Montgomery County. I am a member of the National Association of Realtors, The North Carolina Association of Realtors, and The Central Carolina Association of Realtors. I have sold many, many homes on Lake Tillery, and made many, many friends.
Please feel free to contact me and enjoy a beautiful ride on Lake Tillery by boat, or visit one of our many communities that have off water homes, but are gated, with access to pool, tennis courts, clubhouse, and a private boat launch area just for the homeowners.